Pyjama Drama Learning are three teachers with one goal – to show teachers how easy it is to bring drama into the classroom and experience its power as a learning tool.
Stand Up and Act Out is a drama-based curriculum for children in grades K – 6 which aims to nurture effective Upstanders; students with the confidence and skills to stand up for their classmates should they see them being teased, picked on or bullied. And because one out of every three children are bullied, usually on the basis of identity, it's more important than ever that schools have the tools they need to create an inclusive environment, and in the most effective way possible - through drama!
'STAND UP AND ACT OUT'
A unique curriculum that acts as a preventative anti-bullying curriculum to normalize both inclusion and Upstander behaviors.
Help students in grade K - 6 to:


* Recognize and celebrate differences
* Recognize when someone is being teased/bullied
* Respectfully stand up to such behavior
* Develop and apply their leadership skills (Grade 6)


Includes:

* Comprehensive staff training
* Training videos and ongoing support
* Original music and drama games
* Whole-school assembly
* Six drama lessons per grade
* English Language Arts activities
* History connections activities (grades 4 and 5)
* SEL drama games
* Links to state standards


"Stand Up and Act Out has been invaluable this year in terms of our equity work as a school district" Rick Mayfield, Director of Learning and Achievement San Luis Coastal Unified School District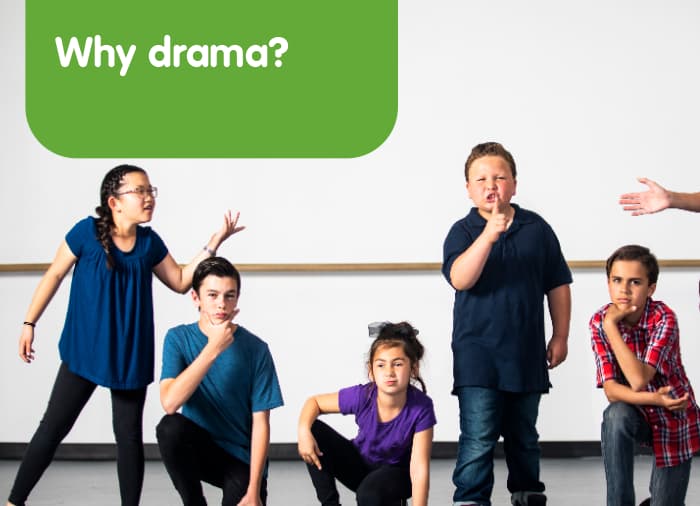 DRAMA - AN INCLUSIVE VEHICLE FOR LEARNING
In our unique, Stand Up and Act Out curriculum, drama provides teachers with a simple, inclusive approach which allows every child to participate, feel supported, and learn without barriers.



In each lesson, drama:

* Allows children to communicate non-verbally
* Introduces them to new vocabulary
* Develops confidence
* Requires reflection and evaluation
* Insists children listen, take turns, co-operate
* Allows teachers to repeat and restructure challenging
concepts
* Develops emotional articulacy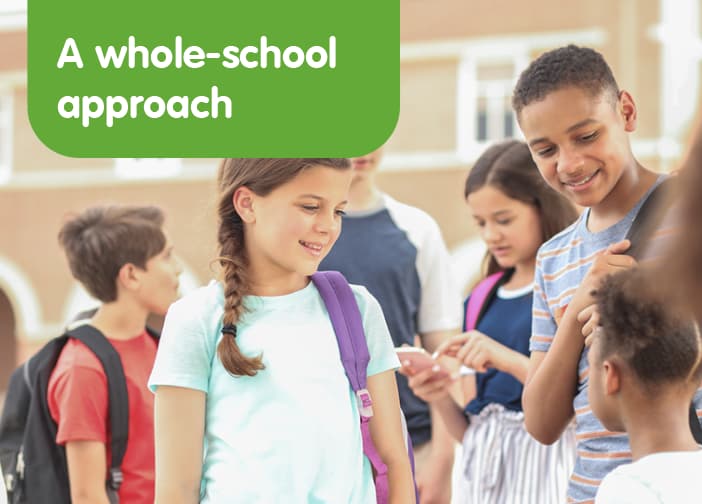 ALL STAND UP!

In a Stand Up School, ALL stakeholders work together to create an environment where differences are celebrated and where students know how to stand up for each other.
A whole-school approach means:

* Training for all staff, not just teaching staff
* All students participate in lessons, every year
* Everyone learns and practices together
* A whole school, annual assembly
* A school anthem
* Posters and certificates
* Stand Up Support Students (grade 6) support
students in lower grades
The Stand Up and Act Out curriculum has been carefully written to ensure students build their knowledge, skills and understanding with a cumulative effect throughout elementary school, preparing them for the next stage of their education...
"This curriculum has made a real difference to my students. I've seen the skills they've learned being used in their daily life." Sandy Green, 2nd grade teacher