Our work with preschools
Pyjama Drama Learning began life as a preschool company, helping practitioners working in early childhood settings to use drama and play. Our work with preschool practitioners continues to help anyone working with preschoolers how to use drama to develop social and emotional learning, and nurture happy, confident, engaged learners.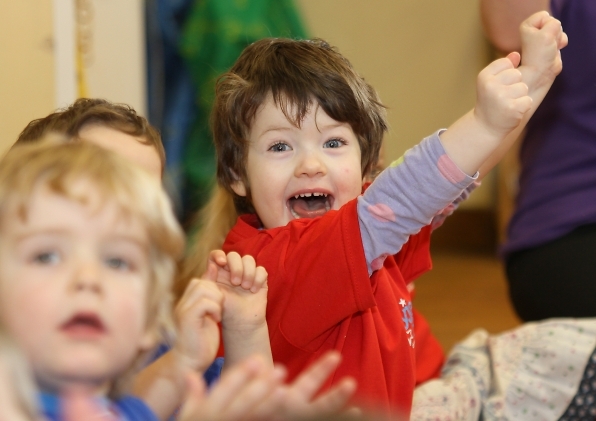 Our professional development course
Our course, "The Secret to Being an Incredible Preschool Teacher" teaches anyone who works with (or wants to work with) children aged 3 – 5, how to use drama to unlock potential. Even if you have no prior drama experience, you'll quickly feel confident using our simple techniques. You'll learn how to:
Play drama games

Lead circle time activities

Deliver movement and music activities

Bring stories and songs to life

Integrate imagination into daily routines
Find out more here.
---
Our well-being activity pack
This, the first of our well-being activity packs, aims to help young children to recognize, name and manage their emotions. How? Through our simple drama technique, 'Secondary Characters.'
Linked to the California Preschool Learning Foundations, "The Way I Feel" includes:
Six weekly activities designed to develop children's verbal and non-verbal communication skills

Six corresponding extension tasks, which includes a play at home task

Six teacher demo videos. Train 'on-the-job' and develop new, transferable skills

Lifetime support from our co-founders and via our online support group, "The Learning Academy"
Find out more here.
---
Our free training
If the idea of doing drama with young children fills you with fear – you're not alone! That's why we regularly offer free training to practitioners so they can see how easy it is to use our techniques. Before they know it, they realise that drama is nothing to be scared of and that it is, in fact, just another word for play.
Current free drama training:
"Bringing Nursery Rhymes to Life"

- Watch our free five-minute lesson and transform the way you sing nursery rhymes (and other songs!) with young children forever!


Watch now here.